Trolley Trax Storage - Provo - 1901 W 820 N
1901 W 820 N Provo, UT 84601
NOT IN THE NEIGHBOR STORAGE NETWORK
Location of Trolley Trax Storage - Provo - 1901 W 820 N
Unfortunately, we are unable to provide free booking and reservation services for this facility. See one of our preferred facilities below.
Trolley Trax + Neighbor Storage
Neighbor.com is exclusively for self-storage, we help you find the best prices on storage units near you. So whether you rent with Trolley Trax or with another facility, you can do so through Neighbor.com. We use advanced filtering and search tools to help you view, compare, and reserve different storage options close to you without the hassle of calling around for prices. You can choose between our peer to peer storage units and storage facility units.
You can easily filter through different storage amenities like climate controlled units, 24-hour access, different sizes, RV storage, Boat storage, units with private entrances, and units with security cameras.
Reserve your unit for FREE in a matter of seconds online!
Recommended Storage Facilities Nearby
Need help deciding? Let Neighbor help you find the perfect storage unit.
What is Neighbor.com?
Neighbor is The Airbnb of Storage. Connecting hosts with unused space to renters in need of storage. Earn extra cash by renting out your empty space today.
Neighbor is an online, peer-to-peer self storage community that allows homeowners with unused storage space to rent that space to people in need of storage. Demand for self storage has never been higher in the USA and supply is limited, which means high prices and inflexible contract agreements. We at Neighbor are striving to provide homeowners with extra monthly income and renters with a storage solution at 50% the traditional price.
We are revolutionizing the definition of a storage facility and how people use public storage by lowering costs, empowering the individual hosts, and creating a safe, secure, trustworthy platform for them to rent out their storage space on.
Want to save time and money?
Chat with our experts online and let us find you the best deal on storage in your area.
Find a Storage Facility Near You!
Find out how much you could save this year
Do it your way
Shop around to find a storage facility and unit that are
a perfect fit at the perfect price. Then pay online without any hassle.
People Love Facilities on Neighbor.com!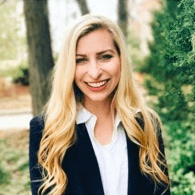 The storage rates are 50% lower than anywhere else I could find, and I was able to reserve my space weeks in advance.
—Lindsey | Provo, Utah
Ready to join the neighborhood?
Do you own this facility? Claim Trolley Trax Storage - Provo - 1901 W 820 N today and join the Neighbor Storage Network!
Claim this facility