In your quest for a budget-friendly indoor storage solution, you've most likely encountered the term 'climate-controlled storage unit'.
As of 2022, the number of storage facilities exceeded 50,000—with many of these facilities offering climatized storage. But what exactly is a climate-controlled storage unit? And does the extra cost of it truly align with your need for storage units?
Since climate-controlled storage units can cost you hundreds of dollars, we'll help you grasp everything there is to know about temperature-controlled storage units.
What is Climate-Controlled Storage?
Climate-controlled storage refers to a type of storage option where the temperature and humidity levels of the air-conditioned storage space are fixed at a constant level set by its management. These storage spaces are also known as temperature-controlled units.
However, the term "temperature-controlled storage units" isn't interchangeable with the term "humidity climate-controlled units," and vice versa. Instead, the purpose of climate-controlled storage units is to protect your stored items against damaging heat and cold.
PRO TIP:
Renting a temperature-controlled storage unit usually costs about 20-50% more than a non-temperature-controlled storage unit.
Use our Average Monthly Storage Unit Cost Guide to learn more depending on the size, life storage, and type of storage facility you need and what are the more affordable and long-term storage solutions.
What Temperature is Climate-Controlled Storage?
Typically, climate-controlled storage units are kept between 55 and 85 degrees Fahrenheit. These rooms typically have a humidity rate of 55%. (For context, the average air-conditioned home has a humidity rate of 35% and 40%)
Be sure to verify the humidity levels of a facility's indoor storage units' humidity with your private storage host or the public self storage facility manager. This will ensure the temperature control suits your climate-controlled storage needs.
Do I Need Climate-Controlled Storage?
If you're wondering whether you need a climate-controlled storage unit, ask yourself the following questions:
Am I storing anything that can discolor, warp, or crack with varying temperatures?
This pivotal query acts as a litmus test for the importance of climate control. When delicate materials and most electronics are consistently subjected to extreme temperature changes, this could result in irreversible damage.
In some cases, the cost to replace the item being stored could far exceed the additional monthly cost of a climatized storage unit. When choosing your storage unit of choice, weigh in the cost of replacement or repair—should the item sustain moisture-related or heat-related damage.
How long will I be storing the items for?
If you are planning to use storage for only a short time, say under three months, maintaining a constant temperature and even humidity levels may not be necessary.
Opting for climate-controlled storage is highly recommended for extended storage periods exceeding a year, especially in environments susceptible to temperature and humidity fluctuations.
This choice becomes particularly important in preventing issues like rust and corrosion on metal-sensitive items.
Benefits of Storing in a Climate-Controlled Unit
When considering climate-controlled storage units, it may not always be a want but a need. Temperature and humidity regulation is paramount to safeguard sensitive items like electronics, artwork, and documents from potential damage caused by extreme conditions.
Adequate ventilation also prevents mold, mildew, and odors from developing, ensuring the preservation of belongings. Similarly, security measures, including surveillance and access control, provide an extra layer of protection.
Moreover, the convenience of accessing items year-round without weather-related constraints enhances the appeal of climate-controlled units.
What Should Be Stored in Climate-Controlled Units?
Any item that can discolor, warp, or crack in extreme temperatures or high-moisture/high-humidity environments should be stored in climate-controlled units.
What are items known to perish in high humidity or high heat? Check out the list below.
Note that this list is not comprehensive. Additionally, it's not always a certainty that the items listed below will sustain visible damage in non-climatized storage units. However, it's still best practice to store these items in a climate-controlled unit to increase their lifespan:
Cosmetics and toiletries
Collectibles (e.g., art, wine, antiques)
Metal, leather, wood, fabric/upholstery, and wicker goods or furniture (e.g., appliances, couches, tables, clothes)
Paperwork, books, and documents
Electronics (e.g., computers, phones, TVs, cameras)
Media (e.g., CDs, DVDs, Blu-rays, film, photos)
Candles
Medications and medical supplies
Musical instruments (e.g., pianos, violins)
Bedding, mattresses, and pillows
Do I Need Climate-Controlled Storage for My Luxury Car?
If you are wondering, "is climate-controlled storage necessary for my luxury car" the answer is yes. A climate-controlled storage unit prevents humidity and temperature fluctuation that can cause damage to the interior and exterior of your car.
For example, cold temperatures can harm your tires and reduce your vehicle's battery life. Meanwhile, hot weather drains the battery and draws moisture from your auto's leather. As a result, your car's interior leather may be prone to warps or form cracks.
Do I Need Climate-Controlled Storage for My Boat?
You need climate-controlled storage for your boat to protect it against natural elements. This type of storage unit maintains consistent levels of humidity because fluctuations in these levels can cause mold and mildew growth.
These storage units also offer a good air circulation system, which is important for boat winter storage. As your boat is stored away for months, it needs proper ventilation to prevent moisture damage.
Finding the Perfect Climate-Controlled Storage Unit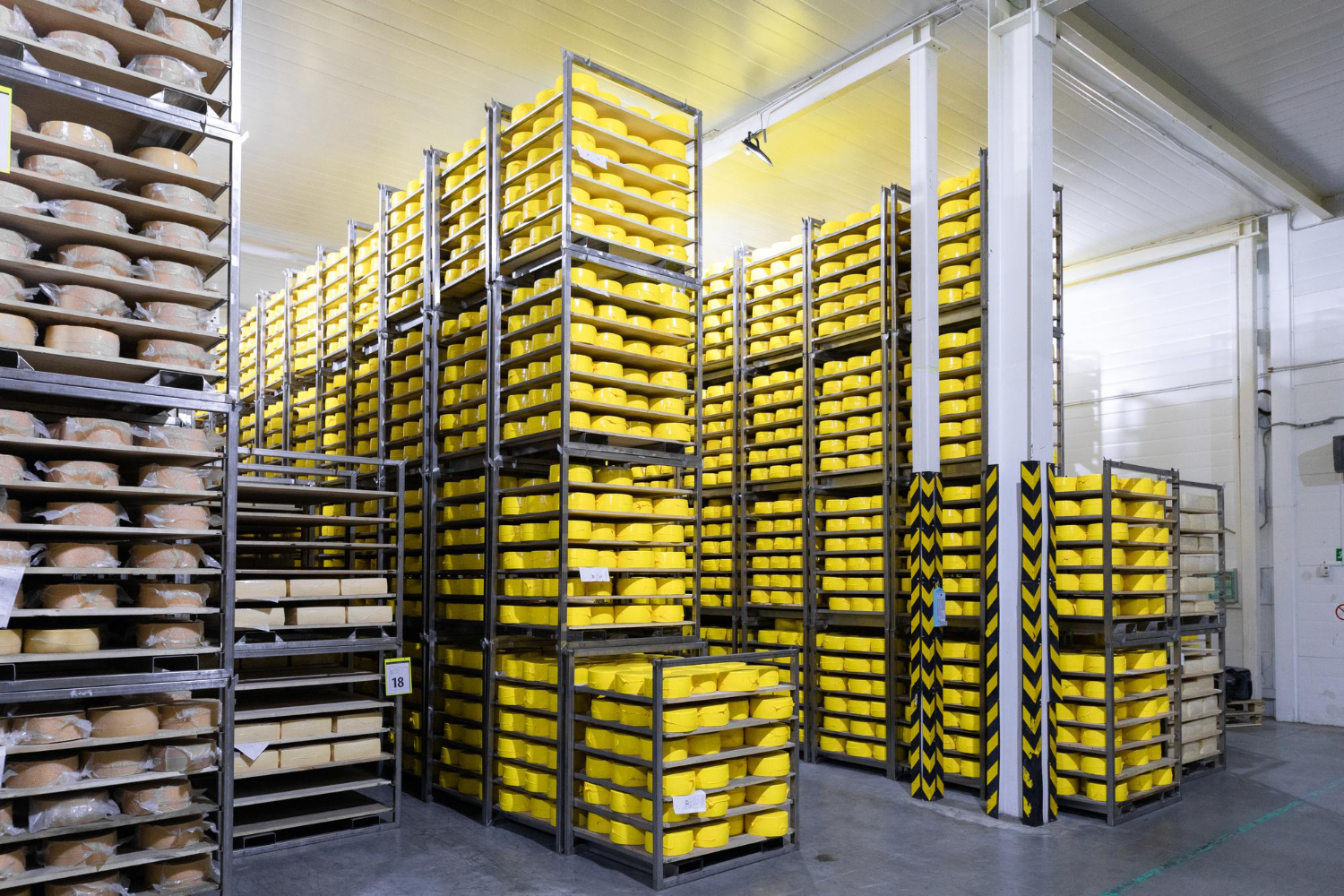 Climate-Controlled Storage vs. Traditional Storage
When in search of climate-controlled solutions, don't assume that the standard drive-up storage unit automatically offers temper controls or humidity regulation. Traditional units are designed solely for basic storage needs and lack climate control features.
With facilities where climate-controlled storage is available, air-conditioned storage units generally come at a higher cost compared to traditional storage options. Fortunately, with the help of peer-to-peer marketplaces like Neighbor, you can find budget-friendly storage options through private renters. When compared to run-of-the-mill storage facilities, Neighbor and similar peer-to-peer platforms outrank big-box facilities in affordability.
Climate-Controlled Storage Costs
While storage options costs can range around $75 for a small one (5×5 to 5×10 ft.), $150 for a medium (5×15, 10×10, 10×15 ft.), and $300 for a big unit (10×20, 10×25, 10×30 ft.), you can expect your cost to increase by at least $25 to $30 per month for temperature-controlled storage.
These storage facilities are inside residential or commercial buildings, which enables you to enjoy room temperatures and humidity between 35 and 40 percent. This is great for items like antique furniture and household appliances that need climate control.
Find your ideal climate-controlled storage facility.
Frequently Asked Questions
Is climate control worth it for storage?
Investing in climate control for storage is, undoubtedly, a good option for the risk-averse renter, especially if you're protecting valuables prone to the unpredictability of temperature and humidity. Consider it insurance for your prized possessions. Climate-controlled storage provides a stable environment that protects your belongings from discoloration, warping, cracking, and other potential issues.
Why do we need climate-controlled storage?
Climate-controlled storage isn't simply a luxury; it's a need for the safety of your valuables. The volatile temperature and humidity can destroy delicate goods. Utilizing climate-controlled storage provides a barrier against the elements, ensuring that your valuables remain undamaged in the face of natural variations.
Do mattresses need to be stored in climate control?
They certainly do! Mattresses absorb humidity and moisture like sponges. You risk the creation of ugly mold and mildew without the protective cocoon of climate control.
Can furniture be stored in non-climate-controlled?
While some furniture can handle non-climate-controlled storage, choosing temperature-controlled options is safer. Wooden furniture, for example, can develop cracks and warp in extreme conditions. If you have sentimental items or furniture made of sensitive materials, storing them in a climate-controlled environment is advisable.
How important are temperature-controlled storage units?
Think of climate-controlled storage as a protective sanctuary for your prized possessions. It's vital and the key to keeping your treasures safe from the harsh hand of changing weather. Whether it's expensive treasures or fragile materials, climate-controlled storage is the protector that maintains your items in perfect condition.
Do appliances need to be stored in climate-controlled units??
The delicate electronic components found in appliances might succumb to the volatility of severe temperatures and humidity. Climate-controlled storage protects your appliances from premature wear and tear, corrosion, and electrical problems.