If you're in the process of decluttering, moving, or simply looking for extra space to store your belongings, choosing the right storage unit size is crucial.
In this article, we'll guide you through the most sought-after storage unit dimensions, offering insights into their capacities and common uses.
Whether you need a compact unit for a few personal items or a spacious option to store larger belongings, there's a storage unit for just that.
Join us as we explore the various storage unit sizes to help you find the perfect fit for your storage needs.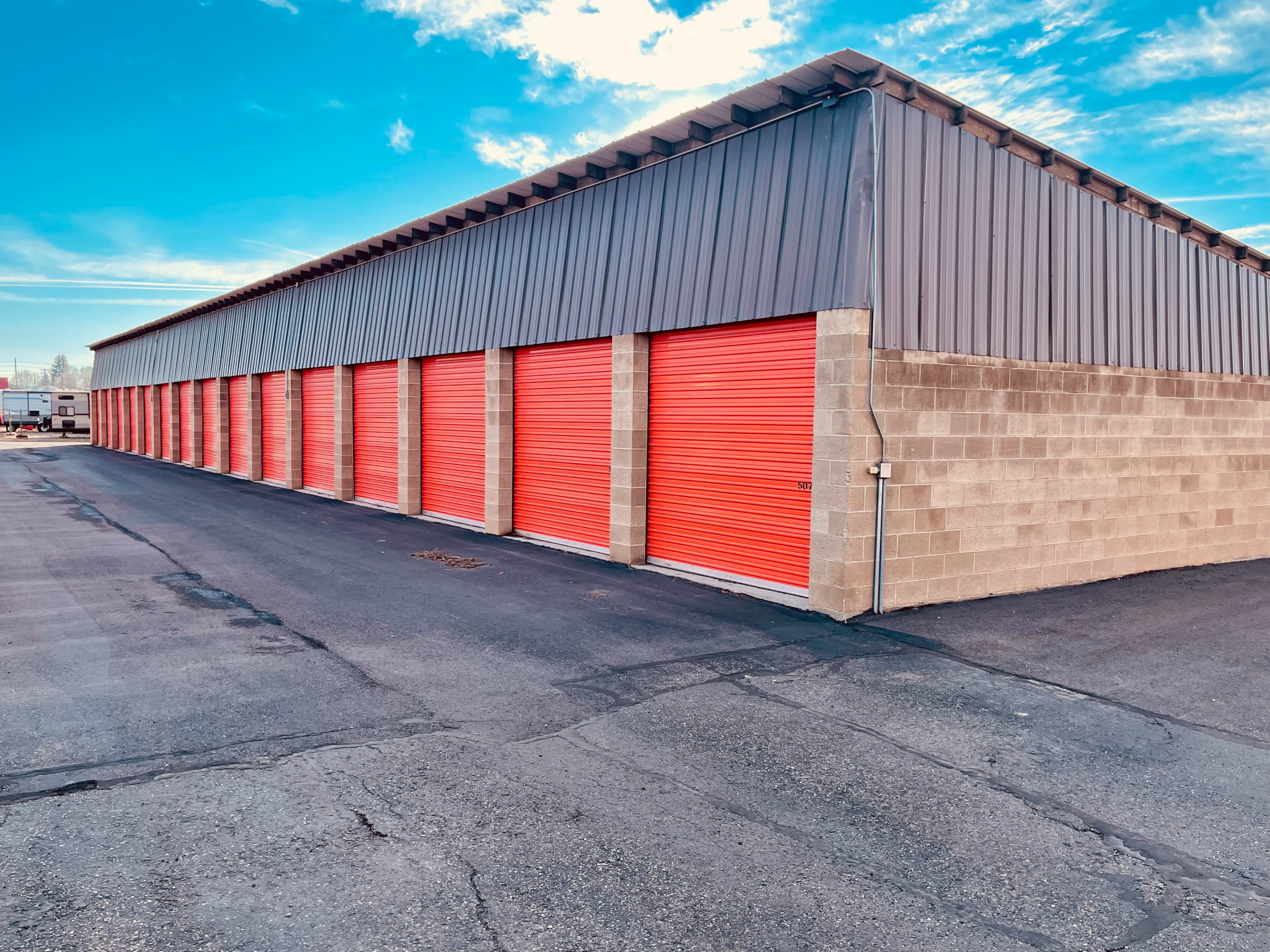 What is the Most Popular Storage Unit Size?
Among the most popular storage unit sizes, the 10×10 unit is (undoubtedly) the most rented.
Offering 100 square feet of space, it strikes the perfect balance between compactness and ample room. Ideal for storing furniture, appliances, seasonal items, and more, this unit size meets various storage needs.
Whether you're moving, decluttering, or simply needing extra space, the 10×10 unit remains a top choice for its convenience and practicality.
How Much Stuff Can You Fit In A 10×10 Storage Space?
10×10 storage unit size can easily accommodate the contents of at least a one to two-bedroom apartment or a small house. Let's explore what can usually fit inside this storage unit size:
Furniture
Three-seat sofas
Coffee tables
Dining tables + dining chairs
A queen-sized bed
Nightstands
Appliances
Refrigerator
Washer & dryer
Boxes
Medium to large-sized boxes can fit into 10×10 storage units, which makes this size type ideal for storing clothing, kitchenware, and other household goods.
Sports Equipment
Bikes
Golf clubs & other sports equipment
Camping gear (tent, sleeping bags, camping cookware, etc.)
Seasonal Items
If you need a place to store seasonal decorations, holiday items, or bulky winter clothing during the warmer months, a 10×10 unit can handle these items with ease.
Business Storage
Small business owners often utilize this size for inventory storage, office furniture and supplies. You can also store inventory if you have a small-scale business.
If you're storing seasonal items in a 10×10 storage, always leave a walkway in the unit. That way, you can reach items at the back without having to rearrange or climb over obstructing filing cabinets.
With proper planning and organization, a 10×10 storage unit can be an excellent solution for your storage needs.
What Does a 10'x10′ Storage Unit Look Like?
What Are Other Popular Storage Unit Sizes?
If you think a 10'x10′ storage unit is too big (or not big enough) for your storage needs, you can opt for a unit in another popular size, like those mentioned below. Should you find yourself in a Goldilocks situation where a 10'x10′ unit is too small, but the next size up (a 10'x15′ unit) isn't quite right either, you can turn to Neighbor, a peer-to-peer storage marketplace that connects users with private storage units in unique dimensions, such as a 12'x14′. That way, you don't have pay for a single square foot of storage you don't plan on using.
5'x5′ Storage Unit
The 5'x5′ storage unit is the smallest and most compact option available. With 25 square feet of space, it is perfect for storing small items and boxes. If you recently decluttered your bedroom or need to store a few bins of seasonal decorations, this unit is an ideal choice.
It's also a great unit size for keeping personal mementos, sports equipment, or small furniture pieces safe and secure.
5'x10′ Storage Unit
The 5'x10′ storage unit offers 50 square feet of space, making it an excellent option for storing belongings from a small studio or a one-bedroom apartment. This unit size can comfortably hold a mattress set, a small dining set, and a few boxes. It's perfect for those who need a bit more space but don't require a large unit.
10'x15′ Storage Unit
Stepping up in size, the 10'x15′ storage unit provides 150 square feet of space. This mid-sized unit can accommodate the contents of a two-bedroom apartment, including furniture, appliances, and additional boxes. It's a popular choice for individuals who are moving or renovating and need temporary storage for their household items.
10'x20′ Storage Unit
The 10'x20′ storage unit offers 200 square feet of space, providing even more room for your belongings. This size is suitable for storing the contents of a three-bedroom house, including larger furniture pieces like sofas, beds, and appliances.
The 10'x20′ unit can also be a great option for storing vehicles, such as cars, motorcycles, or small boats.
10'x30′ Storage Unit
A 10'x30′ storage unit is usually the largest size available at most facilities. With 300 square feet of space, it's perfect for those with extensive storage needs. This unit can easily hold the contents of a large house, including furniture, appliances, boxes, and other items. It's an excellent choice for those undergoing a major home renovation, moving to a new location, or needing temporary storage for their belongings.
10′ x40′ Storage Unit
The 10'x40′ storage unit, encompassing an impressive 400 square feet of space, presents an ideal solution for those with extensive storage needs. This generously sized unit offers ample room to accommodate your large house contents, making it a popular choice for individuals undergoing a relocation or downsizing.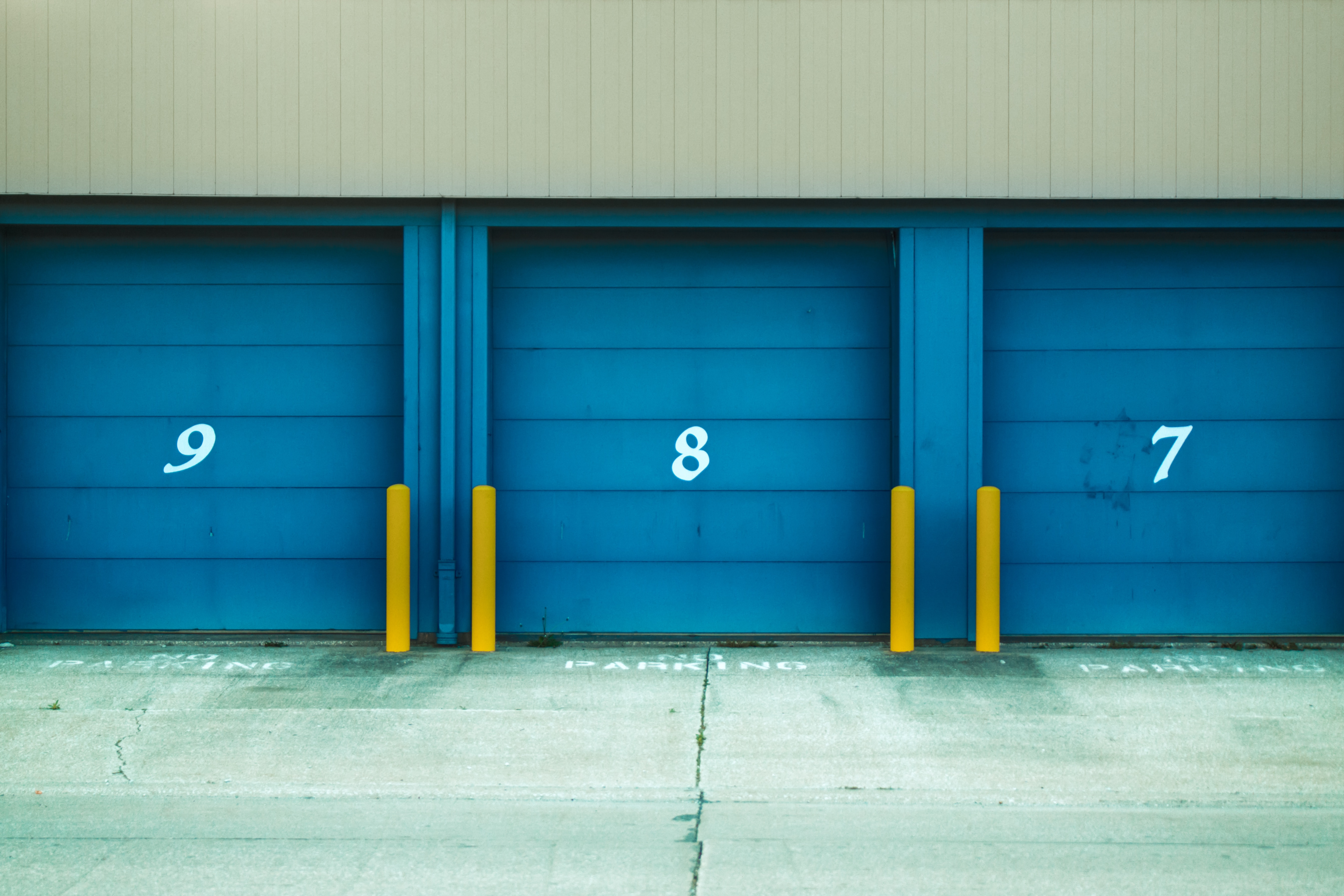 Final Thoughts
Whatever size unit you choose, you'll reap the benefits of investing in a self-storage unit. For some, self storage means a more spacious home or the ability to downsize for retirement. For others, self storage is a life raft during stressful life transitions (deployment, relocations, etc.). Remember, even the smallest size storage unit (a 5'x5′ unit) can still have a big impact on your day-to-day life.