Quickly find fleet parking anywhere
Save your company time and money with Neighbor's nationwide network of commercial and private property for fleet vehicle parking
---
---
Lower cost
Avoid traditional brokerage fees and pay lower monthly rates with Neighbor's marketplace of commercial property owners and parking operators.
Hyper local, nationwide
With our partner network, we can provide parking solutions for your fleet from the heart of D.C. to the suburbs of Seattle.
Customized for your fleet
Neighbor offers a wide range of properties to fit your needs, including retail parking, downtown garages and unpaved lots.
How it works
Tell us what you need
Give us details like location, capacity, budget and specific features your business's fleet requires.
We find properties that match
We find what you need from our nationwide network of both on and off market properties.
We coordinate and execute
We work with the property owners directly to process payments, help with lease agreements, scheduling, and more.
Level up your fleet parking operations with Neighbor
Decrease spend
Companies spend less on parking due to our nationwide access to off-market properties which allow for negotiation directly with property owners and access to non-traditional car and truck parking solutions.
Eliminate cold-calling
We've worked with commercial property owners to open up and streamline the fleet parking experience for trucks, car sharing, and any type of vehicle.
Protect your assets
Whether it's turn-key or tenant improvements, deter crime with properties outfitted with gates, security cameras, lights and more.
Find exactly what you need
Our network of on and off-market properties gives you access to retail, commercial, multifamily, and industrial lots as well as warehouses so you can find the perfect fit.
Increase operational agility
Neighbor helps you quickly ramp up or ramp down your fleet wherever you need, including major metros like New York, Los Angeles, Dallas, Miami, Philadelphia, Denver, Boston, Houston, Chicago, Phoenix and more.
Dedicated account management
Neighbor maintains full time customer support and account managers who can help your team find the space they need fast.
Fleet owners love us
"It's been awesome, and I could not be happier. You guys make it so easy and worry-free."
Scott West, CEO, Veterans Rideshare
Find the right parking lot for any fleet
Whether you need a main lot or overflow parking we can help you store your delivery vans, utility vehicles, tractors, trailers, sedans, heavy machinery, Turo rental cars, and more.
Paved Parking Lots
Unpaved Parking Lots
Parking Garages
Gravel Parking Lots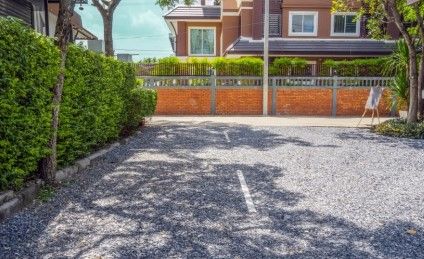 Get started
A member of our team will reach out within 48 hours.