All About Self-Storage
Traditional self-storage facilities may offer a variety of services, but they're also pricey and are often inconveniently located in industrial areas. Thankfully, Neighbor helps you find self-storage options that are cheaper, safer, and located in your own neighborhood. Whether you're drowning in clutter, in the midst of a big move, or needing a space to park a vehicle or boat, opting for a self-storage unit can be an optimal solution. But there are many types of self-storage options, and choosing the right storage unit isn't always easy.
This guide will provide everything you need to know about self-storage and how to choose a unit that meets your exact needs.
Jump to a storage section:
What is Self-Storage?
Self-storage provides space to temporarily store belongings away from home with less limitations compared to full-service storage services. These self-storage spaces, traditionally in the form of storage units, come in a variety of sizes with an array of amenities to meet your individual needs. Typically rented out on a month-to-month basis, self-storage unit prices can vary based on location, availability, size, and type.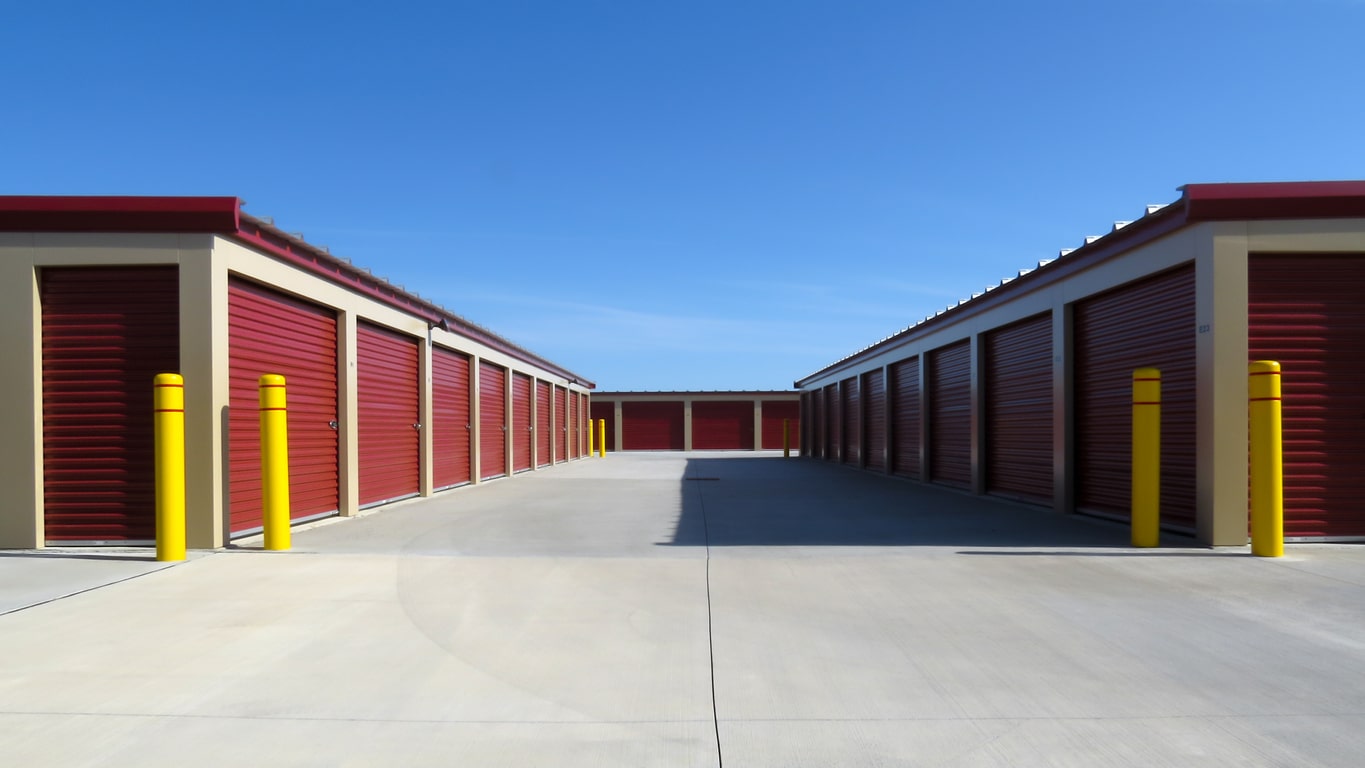 Unlike full-service storage facilities, self-storage units generally offer more customization and ownership over where and how your items are stored. With your own lock and wider access, moving your items into a self-storage unit and accessing them more freely offers better flexibility than full-service storage companies. While you can learn more from our storage facilities guide, including the revolutionary storage rental benefits Neighbor offers, it's certain that self-storage units are still a more affordable option than full-service storage facilities.
Common Reasons for Needing Self Storage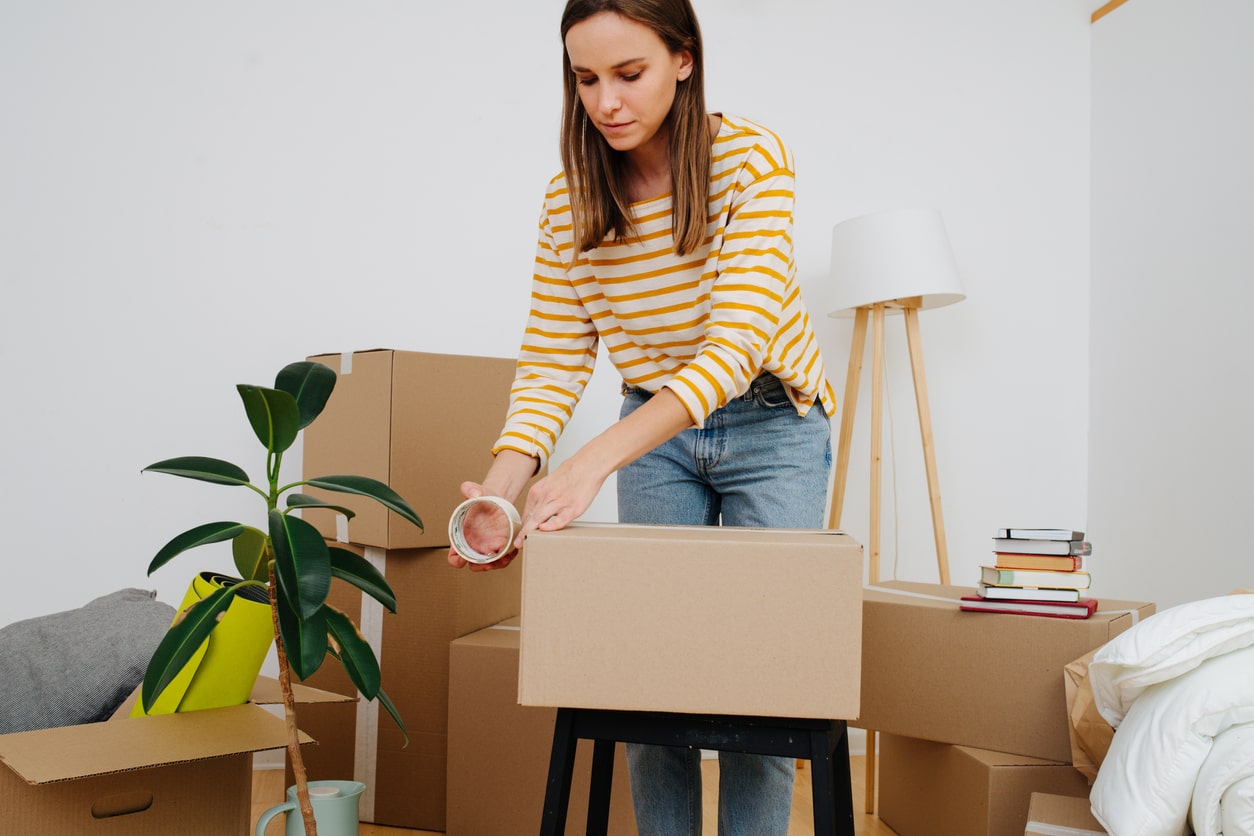 Self-storage units come in many different shapes and sizes, with just as many reasons and circumstances for needing available storage space. Below are some of the most common reasons people find themselves needing self-storage:
Seasonal storage and weather protection
There are a variety of items you use for only one season from holiday decorations to patio furniture. Opting to place these items in storage out of season can be the perfect way to clear up space in your home or business. During harsh winters or rainy seasons, many seek out storage space for rent to protect their vehicles or possessions until periods of fairer weather come around. Placing these items in storage is a way to provide weather protection.
Moving or selling a home
The process of selling or moving into a home can be both time-consuming and challenging. Showing your home requires you to "depersonalize" the place and relocating most of your personal belongings. So storing these belongings in a self-storage unit can be the perfect option for eliminating some of the stresses involved in showing your home.
In the case of moving between homes, it's common for a transition period to occur before settling into a new residence. Finding a safe place to store all your furniture and belongings during this time is essential and finding a storage unit near your old or new home is vital for maximum convenience through an already hectic moving process.
Traveling or military leave
Seasonal homes, extended vacations, business travel, and military leave are all shared reasons for needing a reliable storage option while you're away for months at a time. Self-storage provides a safe and secure long-term solution to house any furniture, vehicles, or any other personal belongings.
More free space
Clutter can make your home feel smaller than it is. When you no longer want to keep certain items that don't prove to be as useful but aren't worthy of getting rid of all together, reserving a self-storage unit can be the perfect solution. You can pursue decluttering your home and store your things with the reassurance that you can access and revisit your items at any time. By opting for self-storage, placing items out of the way can help you tackle the seemingly insurmountable task of home organization.
Vehicle storage
Some people don't have the space to properly shelter their prized luxury or antique car. On the other hand, vehicles that aren't in use can make your garage or driveway space feel crowded. Furthermore, many HOAs or neighborhood policies have preventative measures that don't allow large or unused vehicles to be stored on or near a residence. Situations like these often lead people to seek out self-storage options to store their cars, boats, RVs, campers, trailers, ATVs, or other vehicles.
For those with vehicles like a boat or camper, renting a self-storage unit that's near their favorite vacation spot can provide optimal convenience for quickly accessing and enjoying without the hassle of towing or added mileage. In many instances, vehicle storage units also deliver better weather protection and security features needed to store vehicles without worry.
Life events
Major life events within the 4 D's of Life (death, divorce, downsizing, or dislocation) can result in the need to relocate and store possessions. Each of these situations can put you in a position to need a self-storage unit that provides a safe space for the items you will need to revisit in the future.
College storage
For college students, moving into a dorm or residence far from home is a big step and can be a bit of a hassle between semesters, especially for out-of-state students. While students may not need storage during the school year, demand for college storage spikes as soon as the school year ends and moving out begins to prompt students to search for a place to temporarily store furniture, vehicles, or possessions until the next semester begins. To this increase in demand for college summer storage, the cost to rent a self-storage unit also rises, which can be a heavy burden on a college budget. Nonetheless, renting a self-storage unit when school is not in session is often the most convenient and sometimes the only option to store student belongings safely.
Business storage
Small businesses, home businesses, and contractors often don't have the available space or proper security measures at their residence or office to store all their tools, supplies, or inventory. Self-storage provides a convenient solution to business storage demand while still being easily accessible at any time.
Types of Storage Units
The type of storage unit you need typically depends on what's being stored, local availability, and cost. There are many types of self-storage options designed to protect different possessions in a variety of ways. For instance, some items may require temperature control or even humidity control when stored for long periods of time. Below are the common types of storage units to choose from.
Jump to learn about a type of storage unit:
Climate-controlled storage
There are many types of indoor storage units. However, they don't guarantee climate control. When storing temperature-sensitive items or for long periods of time, temperature changes can lead to moisture that may cause warping, mold, or rust on certain items. Climate-controlled units provide insulated indoor storage and a guaranteed temperature range (usually above freezing and below 80-90 degrees). Some climate-controlled units provide humidity control as well. Renters often choose climate-controlled storage for musical instruments, fine art, antiques, books, important documents, electronics, or certain tools and equipment. While climate-controlled storage is typically more expensive, it can save you the cost of repairing or replacing any damaged property.
Outdoor storage
Outdoor storage is a common storage option for vehicles, boats, and RVs. Typical outdoor storage options might be a fenced lot or under a large awning or roof supported by posts. Outdoor storage units also allow stored items to be more directly accessible from the outside. Unlike typical self-storage buildings with indoor units, outdoor storage units often don't require you to enter a building to gain access to your unit. However, if climate control or robust weather protection is a must, outdoor storage units may not be the best option and can potentially be less secure than indoor storage units. Nonetheless, outdoor storage units are generally more affordable than other storage options.
Indoor storage
Indoor storage units are located within a storage facility. Many indoor storage facilities offer climate control units for an added cost or by default if temperature control is needed, providing more protection from the elements with little to no exposure to outdoor elements. These units usually have more security measures and barriers in place than outdoor facilities since only renters and staff are allowed to enter the building. The downside of this is that renting an indoor unit likely means running into more restrictions around when units can be accessed. Overall, indoor storage units provide the most protection, but they often come with a higher monthly rental cost.
Vehicle storage
When it comes to storing your car, truck, RV, boat, camper, motorcycle, or any other vehicle, you'll need a larger storage space and certain amenities. Different types of vehicle storage options exist to match these needs.
The most common types of vehicle storage include:
Open lots
This is most commonly the least expensive type of vehicle storage. It typically means your vehicle will be parked in an open lot alongside other stored vehicles. Pricing is usually based on the size of the parking space you choose, the type of vehicle you're storing, as well as overall availability. With open lot storage, vehicles are completely exposed to the elements and security vulnerabilities because they're not enclosed. A fitted vehicle cover and robust lock is highly recommended for storing a vehicle long-term in an open lot.
Lift storage
Lift storage options are often used for boat storage and by mechanics. However, it is possible to have a lift installed in a garage, as well. When a vehicle will be stored for a longer period of time (like a boat being stored for the winter), lift storage may be a suitable option. Lift storage is generally located in a large warehouse where forklifts are used to place boats in tiered levels of storage. Cars can typically be driven onto lifts to be lifted mechanically. This option may provide even more limited access than other vehicle storage types based on business hours and being unable to directly access your boat or car without the use of a forklift.
Vehicle warehouses
Warehouses offering indoor vehicle storage provide the most protection from the elements as well as heightened security compared to other vehicle storage options. Vehicle warehouses are usually completely enclosed facilities, guaranteeing complete protection from all types of weather. Similarly, opting for a roll-up door storage unit that fits your vehicle can also provide optimal weather protection, but also allow you to simply drive up to your unit and access your stored vehicle more conveniently than a storage warehouse where all types of vehicles are all parked next to each other.
Choosing a Storage Unit
There are several factors to consider when choosing a storage unit. There are many types of storage options to choose from and they can vary in size, features, and more importantly, price. Paying a monthly rental fee is expected, but the amount you pay will heavily depend on the availability, type, and size of storage unit you choose.
Consider the following factors when determining the best type of storage unit that meets your storing needs:
Storage Duration
Size of the Unit
Cost of the Unit
Storage Features and Amenities
Storage Insurance
Security
Facility Maintenance
Customer Reviews
Need help figuring out the different types of storage to choose from? Use our storage type guide to learn more and choose an option that's perfect for you.
What size storage unit should you get?
Size does matter when it comes to renting a storage unit. On one hand, you don't want to pay a higher price for a space that's larger than what you need, but it's also important to find a unit that fits all your belongings properly. Self-storage units may be as small as 5'x5' or as large as 20'x20', 10'x40', or even larger. To decide which storage unit size is right for you, begin by taking inventory of the items you intend to store. While making your list, consider any belongings you may want to add to your storage unit in the future. When storing large items like vehicles, boats, RVs, campers, heavy equipment, or large furniture, consider the space remaining for storing any smaller items alongside.
After deciding what you want to keep in your storage unit, consider the sizes and weights of your possessions with regard to how they should be stored together. Some items will stack together without issue, while others may be too awkwardly shaped or too heavy to stack without causing potential damage.
It can be difficult to know exactly how much will fit into a storage space, so use our handy storage unit size guide for estimating what can fit into different sized units.
How much will it cost to rent a storage unit?
The cost to rent a self-storage unit can be complicated and is based on several factors. Storage unit prices can vary widely from state to state and are often more expensive in urban areas than in rural areas. For instance, self-storage options in college towns or popular vacation areas can be difficult to find and are more costly than in other areas. Demand for storage can often inflate monthly rates as well, where low availability leads to higher rates.
The monthly cost to rent a storage unit will depend on these factors:
Size of the storage unit
Facility location
Demand for units and vacancy
Storage features and amenities
Type of storage (indoor, outdoor, or climate-control
Seasonality (storage is often cheaper during winter)
Check out our storage unit cost guide for a detailed average price breakdown and side-by-side price comparison for renting a storage unit.
Do you need storage insurance?
How can you be sure that your possessions will be safe from damage or covered if something happens while housed in a self-storage unit? In the majority of cases, renters are required to provide coverage and protection for items in storage. Sometimes, storage insurance is provided by the storage facility directly for an additional charge. However, it may not be sufficient to cover the replacement cost of your personal possessions if an issue arises depending on what you're storing. If you don't have coverage for your stored possessions under a homeowners or renters insurance policy, you might find your belongings are underinsured.
Have questions about coverage for stored items? Our storage insurance guide will provide all the answers you're looking for.
Benefits of Self Storage with Neighbor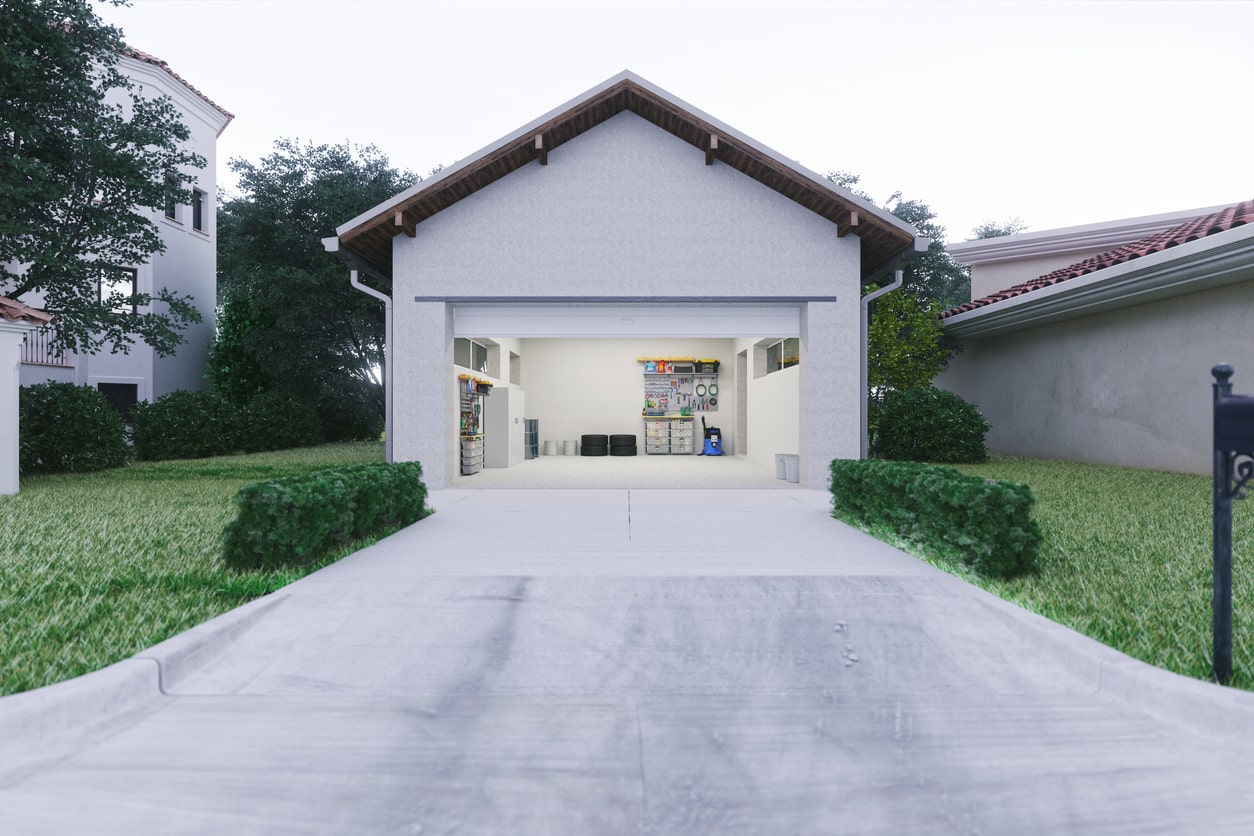 The process of finding a secure and affordable self-storage unit within close proximity of where you need it is a major hassle. Luckily, Neighbor is a better alternative that provides an intuitive, modern solution for alleviating all the challenges that come with finding available storage. Simply put, Neighbor matches people that have vacant space with people seeking space to store their things. If someone has extra space available, they can list it on Neighbor. With this neighborly model, hosts can make passive income by renting out their free space and renters can find the perfect storage option that's significantly cheaper than typical self-storage prices. Instead of a traditional storage facility, Neighbor delivers a list of storage options that are cheaper, more secure, and conveniently located right in their own neighborhood.
Using Neighbor to fulfill any self-storage needs comes with several benefits:
Cheaper storage costs
The cost to rent a self-storage unit on Neighbor is 50% less than renting through traditional storage facilities. The monthly rental prices in traditional facilities can often be inflated due to location or fluctuate frequently due to demand or seasonality. But with Neighbor, renters can search any location and get a variety of storage options that aren't priced based on industry inflation. This means self-storage units listed on Neighbor are often cheaper on average than even the lowest rates typically found in traditional storage facilities.
Storage rental costs at traditional self-storage facilities can vary widely, and they're often more expensive than you anticipated. Consider the price difference among these common sizes of self-storage units:
5'x5': $20 at Neighbor vs. $60 at traditional facilities
5'x10': $26 at Neighbor vs. $70 at traditional facilities
5'x15': $50 at Neighbor vs. $90-$100 at traditional facilities
10'x10': $42 at Neighbor vs. $110 at traditional facilities
10'x15': $44 at Neighbor vs. $130 at traditional facilities
10'x20': $72 at Neighbor vs. $180 at traditional facilities
15'x15': $100 at Neighbor vs. $183 at traditional facilities
20'x20': $105 at Neighbor vs. $150 at traditional facilities
More security and reliability
Although many traditional storage facilities have inflated prices, the security in these buildings or lots isn't always optimal. Even worse, you'll likely be offered an opportunity to purchase an expensive insurance policy to make up for the lack of security. Storing your possessions with Neighbor is 24 times safer than using traditional self-storage units. Instead of being stored in a public facility that many people can access, your belongings will be safely located in a residential area.
More convenient storing locations
While the need for storage is especially common in urban areas, this often results in fewer options and higher prices. For rural areas needing storage solutions, this can be even more narrow. Neighbor was founded on the understanding that finding self-storage space close by in most areas is far too limited.
With Neighbor, you're provided with all types of self-storage options in close proximity to your area for both rural and urban residents. This means you can quickly find an option in your area equipped with the amenities you need and can move your belongings right away. Gone are the days of contacting multiple storage facilities only to find out they don't have the options or availability you're looking for. Whether you live in rural or urban areas, Neighbor delivers the convenience you want for finding self-storage options close by.
Got empty space? Rent it out to a Neighbor
At Neighbor, self-storage spaces come in all shapes and sizes. If you have space that you're not using, it could be earning you extra money each month. Imagine if cleaning out your garage or outdoor shed could get you a monthly passive income simply by letting your neighbor rent the space for storage. Setting up and managing your listing is easy, which means you get extra income with practically no effort at all. Additionally, we provide you with a Host Guarantee which protects you up to $1,000,000 for personal liability. Making use of your unused space couldn't be easier, and your neighbors will thank you.