Find the best parking for your fleet of Turo cars
Use Neighbor's stress-free parking solution to grow your car-sharing business.
---
---
Level up your Turo car parking with Neighbor
Better locations
Find parking where you need with Neighbor's extensive network of private and commercial properties
Low cost
Maximize your car sharing earnings by saving on your monthly parking costs with Neighbor
Secure spaces
Increase safety by finding secure parking with gates, cameras, fences and other security features
How Neighbor Works
Tell us what you need
Share how many vehicles you need to park, your desired location and the specific features you need.
We find the best parking
Let us find the best parking spaces from our nationwide network of on and off market properties.
You focus on what you do best
We coordinate logistics so you can focus on being a top Turo host. Neighbor takes care of paying parking operators and other aspects of parking management.
Happy guests
Give your car sharing guests easy access for pick-up and drop-off, improving your occupancy and reviews.
Why Turo hosts choose Neighbor
Lower costs
Turo businesses spend less on parking by renting parking from our nationwide network of off-market parking properties and access to non-traditional parking solutions. Month-to-month contracts allow owners to scale up or down as needed.
Protect your assets
From Teslas to Suburbans, Turo hosts have invested significant capital to grow their vehicle fleet. Protect these assets with properties outfitted with gates, security cameras, lights or other amenities.
Find the perfect parking
Our team strives to find multiple high-quality parking options for you to make the right decisions for your rental car company. Leverage security, lockboxes, and other features to streamline your logistics.
Improve guest reviews
Improve customer experience by offering pick-up and drop-off in popular locations, like downtowns and airports, right where your guests need.
Availability nationwide
Find parking in cities across the country, including New York, Los Angeles, Dallas, Miami, Philadelphia, Denver, Boston, Houston, Chicago, Phoenix, Nashville, Seattle and more.
US-based Support
Neighbor maintains full-time customer support and account managers who can help car owners find parking and resolve issues quickly.
Turo hosts love us
"I would recommend Neighbor to any Turo host that is looking for space to operate their business. They helped me find an amazing parking lot to manage my fleet."
Kelton Gaines, Turo Host
Find the right parking for your Turo business
Whether your Turo fleet requires one large parking lot, or several smaller parking areas spread across a city, we can tailor a parking solution for your car sharing business.
Parking Garages
Paved Parking Lots
Gravel Parking Lots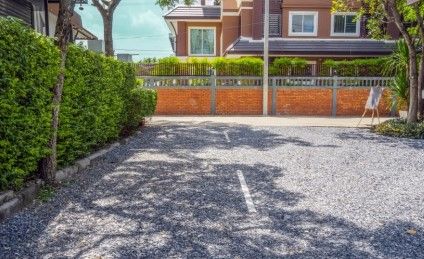 Unpaved Parking Lots
Get Started Today
A member of our parking team will reach out within 48 hours.
Turo is a registered trademark of Turo Inc.