Warehouse Storage near you. 50% Cheaper.
Find business storage units in your neighborhood, with someone you trust, for a price that can't be beat.
Storage For Every Business
Our average unit price is
50%

the cost of traditional business storage
Looking for a traditional self storage unit? We've got those.
Utah Warehouse Storage Locations
Don't worry. You're protected.
Neighbor's $25,000 Renter Guarantee protects your inventory
Do it your way
Shop around to find a host and a space that are
a perfect fit at the perfect price. Then pay online without any hassle.
Your Neighbors really like us.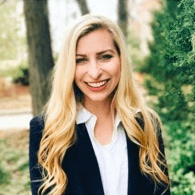 The storage rates are 50% lower than anywhere else I could find, and I was able to reserve my space weeks in advance.
—Lindsey | Provo, Utah

I've had 5 renters so far and everyone has been fantastic. It truly feels like your neighbor is just dropping some stuff off.
—Josh | Spanish Fork, Utah
Ready to join the neighborhood?
Find warehouse space, inventory storage, or cheap business storage. Connecting with a host is quick and easy.
Find A Warehouse

Overview of Business & Commercial Storage
Self-Storage is great for Business Storage. Whether you use storage for business documents, files, project materials, excess retail inventory, or are moving offices and need a place to store all the furniture that doesn't fit in your new office space, Neighbor has the perfect spot for you.
Neighbor offers 50% cheaper storage per square foot than any other self storage facility in your area. In fact, Neighbor has charities and for profit businesses storing their inventory in our storage spaces.
Need help? Let Neighbor help you find storage.
You can compare price, size, amenities, and location to find your ideal space. After you've selected your storage space, you can make a reservation request and get in touch with the host. Neighbor handles all the payments and provides a secure messaging platform for you to use.
Neighbor Business Storage
How much will you save storing your inventory in our warehouse?
Average Business Storage Prices
| Storage Unit Size | Average Business Storage Price | Neighbor's Lowest Price |
| --- | --- | --- |
| 10 x 10 | $85 | $45 |
| 10 x 20 | $105 | $75 |
| 15 x 20 | $125 | $85 |
| 20 x 20 | $180 | $115 |
| 30 x 30 | $250 | $175 |
| 40 x 40 | $300+ | $225 |
| Warehouse Space | $300+ | Pricing Available Upon Request |
Popular Business Storage Features
Depending on your boat and your situation, there are a number of features you should look for in a storage space. Here is a brief guide to common boat storage amenities you can choose from.
50% Cheaper
On average, Neighbor is 50% cheaper than all other storage facilities. Less Expenses = Greater Bottom Line. Need we say more? Sign up for Neighbor today.
Convenient Access Hours
Set up times with your host so you have the flexibility to come and go as you please during certain hours. That way both you and the host are happy with the arrangement and you score awesome storage space that is way cheaper than other storage facilities and you get the access you need to your inventory or belongings.
24/7 Access & Security
Enjoy peace of mind knowing your most sensitive materials are protected in the homes of Hosts that care and protect their property and rooms. For many businesses, the ability to access their units are hindered by time restraints. If your company needs to have the freedom of grabbing supplies, documents, show materials then a 24-hour access storage space is the ideal and cheapest solution.
Climate Controlled Units
Protect your valuable business documents, records, inventory, furniture, or even filing cabinets in a storage unit that is temperature controlled by hosts that actually live there. No more malfunctions at the storage facility, no more boiling hot storage sheds, just a friendly Neighbor home storage space where the hosts live and breath the same regulated air as your storage space.
Drive-up Units
Just drive write up to your storage unit and you'll never have to worry about moving that heavy filing cabinet around corners, up stairs, or longer than a distance of 10 feet because you can just pull the truck bed right up to a Neighbor host's garage or shed.
Month to Month Payments
What if you don't know how long you need storage? Perfect. Neighbor has you covered with month to month payments where you can save hundreds of dollars by not getting trapped by a storage facility in a 6 - 1 year long lease. That's what I call convenient and affordable!
Clean Areas
Modern storage facilities can be extremely clean. However, most storage facilities are old and archaic in nature. Store with Neighbor and you get a well taken care of and cleaned storage area for your space every month. No more dust and grime on the floor. Instead a clean garage or bedroom with air conditioning and a perfect host to guard your belongings.
Lower Cost Per Square Foot
The majority of all commercial month to month storage rentals mean no 6-month or 1-year lease for hundreds of dollars. Rent with Neighbor for 50% cheaper storage spaces and the flexibility to start and stop renting whenever you want.
Utah Business Storage Facilities
Orem, UT Business Storage
Springville, UT Business Storage
Lindon, UT Business Storage
Vineyard, UT Business Storage
Farmington, UT Business Storage
Bluffdale, UT Business Storage
St. George, UT Business Storage
West Jordan, UT Business Storage
Eagle Mountain, UT Business Storage
South Salt Lake, UT Business Storage
Price, UT Business Storage
St George, UT Business Storage
Salem, UT Business Storage
Washington, UT Business Storage
Cedar City, UT Business Storage
Roy, UT Business Storage
Millcreek, UT Business Storage
Mantua, UT Business Storage
Alpine, UT Business Storage
American Fork, UT Business Storage
Highland, UT Business Storage
Pleasant Grove, UT Business Storage
Midway, UT Business Storage
Clinton, UT Business Storage
Provo, UT Business Storage
Herriman, UT Business Storage
Magna, UT Business Storage
Spanish Fork, UT Business Storage
West Jordan, UT Business Storage
Draper, UT Business Storage
North Logan, UT Business Storage
Taylorsville, UT Business Storage
Heber City, UT Business Storage
Clinton, UT Business Storage
Santaquin, UT Business Storage
Kanab, UT Business Storage
Mapleton, UT Business Storage
Riverton, UT Business Storage
South Jordan, UT Business Storage
Sandy, UT Business Storage
Daybreak, UT Business Storage
Hyrum, UT Business Storage
Kearns, UT Business Storage
Enoch, UT Business Storage
Grantsville, UT Business Storage
Fairview, UT Business Storage
Clearfield, UT Business Storage
Provo, UT Business Storage
West Valley City, UT Business Storage
North Ogden, UT Business Storage
Saratoga Springs, UT Business Storage
Hooper, UT Business Storage
Springville, UT Business Storage
Roy, UT Business Storage
West Valley, UT Business Storage
Layton, UT Business Storage
Bountiful, UT Business Storage
North Salt Lake, UT Business Storage
Holladay, UT Business Storage
Cedar Hills, UT Business Storage
Tooele, UT Business Storage
Elk Ridge, UT Business Storage
West Bountiful, UT Business Storage
Huntsville, UT Business Storage
Centerville, UT Business Storage
Payson, UT Business Storage
Murray, UT Business Storage
Lehi, UT Business Storage
Vernal, UT Business Storage
Kaysville, UT Business Storage
Ogden, UT Business Storage
Park City, UT Business Storage
West Point, UT Business Storage