Car Storage near you. Closer. Safer. Cheaper.
Find car parking & storage locations in your neighborhood, with someone you trust, for a price that can't be beat.
Car Parking or Long Term Storage
Our average unit price is
50%

the cost of traditional car storage
Find out how much you could save this year on parking
Utah Car Storage and Parking Locations
Do it your way
Shop around to find a host and a space that are
a perfect fit at the perfect price. Then pay online without any hassle.
Our friends really like us.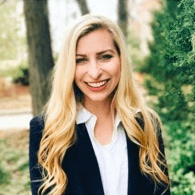 The storage rates are 50% lower than anywhere else I could find, and I was able to reserve my space weeks in advance.
—Lindsey | Provo, Utah

I've had 5 renters so far and everyone has been fantastic. It truly feels like your neighbor is just dropping some stuff off.
—Josh | Spanish Fork, Utah
Ready to join the neighborhood?
Find space for your car, truck, or vehicle. Connecting with a host is quick and easy.
Find Car Storage

Overview of Car Storage and Parking
You car is one of your most valuable possessions. Personal transportation is so valuable, in fact, that the United States has the second largest automobile market in the world. While you likely put your vehicle to use daily, you may need to keep your motorized companion somewhere secure for extended periods of time in your absence. Or just find a place to park in the city where you work!
Keeping your car safe from thieves, weather, dust, and pests is very important, but not everybody has that kind of storage space available. That's where Neighbor comes in. All you have to do is enter your zip code and you'll be able to browse a list of car storage spaces available near you. Give it a try if you're looking for car storage or parking in your area, or read on for tips and advice about storing your car.
Car storage is a safe designated location to keep your car while you aren't using it. Types of car storage can range from a simple parking space to a fully equipped indoor storage garage. Depending on your situation and how much money you are willing to spend, there are several storage types and amenities to consider. The way you choose to store your car can have a major impact on the vehicle's lifespan and resale value, so it's important to make an informed decision when selecting a storage space.
Need help? Let Neighbor help you find storage.
Neighbor makes it easy to find and book a storage space for your car near you. Unlike traditional self storage facilities, Neighbor connects people in need of storage space with other people who have extra room. Just type your location into the search bar and you'll see a list of storage units in your area.
You can compare price, size, amenities, and location to find your ideal space. After you've selected your storage space, you can make a reservation request and get in touch with the host. Neighbor handles all the payments and provides a secure messaging platform for you to use.
Neighbor Car Storage
How much will you save on car parking this year?
Average Car Storage Prices
| Storage Unit Size | Average Storage Facility Price | Neighbor's Lowest Price |
| --- | --- | --- |
| 10 x 10 | $100 | $55 |
| 10 x 20 | $125 | $75 |
| 10 x 30 | $150 | $100 |
Vehicle Storage Sizes and Sizing Guide
Car storage comes in a variety of sizes to suit a wide range of vehicles. Consider the size of your car along with any accessories you plan to store with your vehicle before booking your space. Below is a guide to common car storage sizes and the types of vehicles best fit for each space.
10 x 10 Vehicle Storage
10x10 storage spaces are perfect for motorcycles and very small cars. Most cars will be too large to fit in this small space, and there will be minimal room for accessory storage. Types of cars best suited for this space: Motorcycles, mini electric cars, micro-cars.
10 x 20 Vehicle Storage
A 10x20 storage space is half the size of a regular 2-car garage and will hold most cars. You will only need to upgrade to a larger space if you have an extraordinarily long vehicle or plan to store large items along with your car. Types of cars best suited for this space: Sedans, hatchbacks, crossovers, minivans, SUVs, pickup trucks.
10 x 30 Vehicle Storage
Only extremely large or specialty vehicles will require a 10x30 storage space. This size of storage space is ideal for storing accessories in addition to a large vehicle. Types of cars best suited for this space: Large trucks, large vans.
10 x 30+ Vehicle Storage
If you plan to store furniture and appliances along with your large vehicle, or more than one vehicle, look into getting a 10x30+ storage space. This will leave you plenty of space to park two cars and store other large items. Types of cars best suited for this space: Multiple cars, extra large trucks, specialty vans.
What Vehicle Storage Amenities should I look for?
Depending on your car and your situation, there are a number of features you should look for in a storage space. Here is a brief guide to common vehicle storage amenities you can choose from.
24/7 Access Vehicle Storage
Most vehicle storage spaces allow 24/7 access, meaning you can come and go as you please. Several storage spaces also have an onsite manager or host for added security and convenience.
Climate Controlled Vehicle Storage
Climate control is important if you live in an area with extreme temperatures, precipitation, or humidity. This option is only available for indoor vehicle storage spaces.
Cheapest Car Storage
The price of car storage depends on the size of your vehicle, but typically the cheapest way to store a car is to use outdoor storage. Through Neighbor, you can find a variety of car storage options including outdoor and indoor spaces for less than $65 a month.
Car Storage Units with Electricity
Some indoor storage units also include electrical outlets for added convenience. Plan on dishing out more money every month if you choose a space with this extra perk.
Indoor Car Storage
Indoor covered car storage means your vehicle will be safely locked away in a garage-type space. These spaces are usually climate controlled, and provide the best protection from the elements. Storing your car inside a typical unit will protect it from sun, rain, dirt and dust, and other extreme temperatures and edge cases. You can even sometimes rent out a climate-controlled storage unit for your car.
If you need long-term storage for your car then the safest option is to rent out an indoor storage unit. an additional benefit is that you are getting an entire storage unit rather than just a parking space. So you can use it to store all your other belongings alongside your car. You will need a drive-up access vehicle storage unit though to make this work.
These units, although ideal, they are more expensive than renting an outdoor parking space for your car. Typically you can fit your car inside a 10x20 storage unit or within a 10x30 unit.
Outdoor Car Storage
Outdoor car storage is an inexpensive way to store your vehicle, but your car will be more exposed to the elements than with indoor storage. This type of storage space is usually a driveway or other paved area where you can park your car. Some outdoor storage spaces also have covers or carports for additional protection.
This type of vehicle storage is typically the least expensive and is usually just a parking spot on the facility premises. Or if you are renting with Neighbor then this is an RV pad on the side of someones house or a parking spot within their garage. Storage facilities don't care very much about these spaces so they are just a paved area on the outskirt of the facility grounds so they they aren't under a roof or in a building.
Although these are the cheapest vehicle storage units around they are also the ones that can cause the most damage to your vehicle because your car is subject to the weather and other elements. See our guide below about how to protect your car while in storage.
Open Lot Car Storage
Open lot car storage is a field or other open area where you can park your car. This type of storage won't offer your vehicle any more protection from the elements than parking it in your backyard, but you can count on the extra security.
Airport Car Storage Lots
Airports offer various types of storage lots to accommodate travelers. You can choose from daily, short-term, long-term, or valet parking to store your vehicle while you travel. In addition to the airport's car storage options, private storage lots near the airport called off-airport lots can be used for long-term car storage.
Car Storage Security Features
One of the most important features in a storage space is security. All storage spaces are equipped with basic protection like fences and locks, while some offer access codes, security cameras, and 24/7 surveillance.
Cities with Car & Vehicle Storage Facilities
Orem, UT Car Storage
Springville, UT Car Storage
Lindon, UT Car Storage
Vineyard, UT Car Storage
Farmington, UT Car Storage
Bluffdale, UT Car Storage
St. George, UT Car Storage
West Jordan, UT Car Storage
Eagle Mountain, UT Car Storage
South Salt Lake, UT Car Storage
Price, UT Car Storage
St George, UT Car Storage
Salem, UT Car Storage
Washington, UT Car Storage
Cedar City, UT Car Storage
Roy, UT Car Storage
Millcreek, UT Car Storage
Mantua, UT Car Storage
Alpine, UT Car Storage
American Fork, UT Car Storage
Highland, UT Car Storage
Pleasant Grove, UT Car Storage
Midway, UT Car Storage
Clinton, UT Car Storage
Provo, UT Car Storage
Herriman, UT Car Storage
Magna, UT Car Storage
Spanish Fork, UT Car Storage
West Jordan, UT Car Storage
Draper, UT Car Storage
North Logan, UT Car Storage
Taylorsville, UT Car Storage
Heber City, UT Car Storage
Clinton, UT Car Storage
Santaquin, UT Car Storage
Kanab, UT Car Storage
Mapleton, UT Car Storage
Riverton, UT Car Storage
South Jordan, UT Car Storage
Sandy, UT Car Storage
Daybreak, UT Car Storage
Hyrum, UT Car Storage
Kearns, UT Car Storage
Enoch, UT Car Storage
Grantsville, UT Car Storage
Fairview, UT Car Storage
Clearfield, UT Car Storage
Provo, UT Car Storage
West Valley City, UT Car Storage
North Ogden, UT Car Storage
Saratoga Springs, UT Car Storage
Hooper, UT Car Storage
Springville, UT Car Storage
Roy, UT Car Storage
West Valley, UT Car Storage
Layton, UT Car Storage
Bountiful, UT Car Storage
North Salt Lake, UT Car Storage
Holladay, UT Car Storage
Cedar Hills, UT Car Storage
Tooele, UT Car Storage
Elk Ridge, UT Car Storage
West Bountiful, UT Car Storage
Huntsville, UT Car Storage
Centerville, UT Car Storage
Payson, UT Car Storage
Murray, UT Car Storage
Lehi, UT Car Storage
Vernal, UT Car Storage
Kaysville, UT Car Storage
Ogden, UT Car Storage
Park City, UT Car Storage
West Point, UT Car Storage