Self Storage near you. Closer. Safer. Cheaper.
Find storage for anything. All at a price that can't be beat.
Self Storage in your Neighborhood
Store with a Neighbor for
50%

the cost of traditional storage units
Want a traditional self storage unit? We got those too.
Utah Self Storage Locations
Don't worry. You're protected.
Neighbor's $25,000 Renter Guarantee protects your items
Do it your way
Shop around to find a host and a space that are
a perfect fit at the perfect price. Then pay online without any hassle.
Your Neighbors really like us.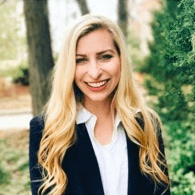 The storage rates are 50% lower than anywhere else I could find, and I was able to reserve my space weeks in advance.
—Lindsey | Provo, Utah

I've had 5 renters so far and everyone has been fantastic. It truly feels like your neighbor is just dropping some stuff off.
—Josh | Spanish Fork, Utah
Ready to join the neighborhood?
Find space for your furniture, household goods, or other storage items. Connecting with a host is quick and easy.
Find Self Storage Units Now

Overview of Self Storage
Everyone needs self storage!
One option is to store it at home, but very few people have the extra space. That's where Neighbor comes in. All you have to do is enter your zip code, address, or city and you'll be able to browse a list of self storage units available near you. Give it a try, or read on for more storage tips and advice.
Need help? Let Neighbor help you find storage.
Neighbor makes it easy to find and book a storage space for your stuff near you. Unlike traditional self storage facilities, Neighbor connects people in need of storage space with other people who have extra room. Just type your location into the search bar and you'll see a list of storage units in your area.
You can compare price, size, amenities, and location to find your ideal space. After you've selected your storage space, you can make a reservation request and get in touch with the host. Neighbor handles all the payments and provides a secure messaging platform for you to use.
Neighbor Self Storage
How much will you save storing in a Neighbor storage unit?
Average Self Storage Prices
| Storage Unit Size | Average Storage Facility Price | Neighbor's Lowest Price |
| --- | --- | --- |
| 3 x 3 | $25 | $15 |
| 5 x 5 | $40 | $25 |
| 10 x 10 | $125 | $65 |
| 20 x 20 | $150 | $85 |
| 30 x 30 | $250+ | $130+ |
Cities with Self Storage Facilities
Riverton, UT Storage Units
Orem, UT Storage Units
Springville, UT Storage Units
Lindon, UT Storage Units
Vineyard, UT Storage Units
Farmington, UT Storage Units
Bluffdale, UT Storage Units
St. George, UT Storage Units
West Jordan, UT Storage Units
Eagle Mountain, UT Storage Units
South Salt Lake, UT Storage Units
Price, UT Storage Units
Salem, UT Storage Units
Washington, UT Storage Units
Cedar City, UT Storage Units
Roy, UT Storage Units
Millcreek, UT Storage Units
Mantua, UT Storage Units
Alpine, UT Storage Units
American Fork, UT Storage Units
Highland, UT Storage Units
Pleasant Grove, UT Storage Units
Midway, UT Storage Units
Clinton, UT Storage Units
Provo, UT Storage Units
Herriman, UT Storage Units
Magna, UT Storage Units
Spanish Fork, UT Storage Units
West Jordan, UT Storage Units
Draper, UT Storage Units
North Logan, UT Storage Units
Taylorsville, UT Storage Units
Heber, UT Storage Units
Clinton, UT Storage Units
Santaquin, UT Storage Units
Kanab, UT Storage Units
Mapleton, UT Storage Units
South Jordan, UT Storage Units
Daybreak, UT Storage Units
Hyrum, UT Storage Units
Kearns, UT Storage Units
Enoch, UT Storage Units
Grantsville, UT Storage Units
Fairview, UT Storage Units
Clearfield, UT Storage Units
Provo, UT Storage Units
West Valley City, UT Storage Units
North Ogden, UT Storage Units
Saratoga Springs, UT Storage Units
Hooper, UT Storage Units
Springville, UT Storage Units
Roy, UT Storage Units
West Valley, UT Storage Units
Layton, UT Storage Units
Bountiful, UT Storage Units
North Salt Lake, UT Storage Units
Holladay, UT Storage Units
Cedar Hills, UT Storage Units
Tooele, UT Storage Units
Elk Ridge, UT Storage Units
West Bountiful, UT Storage Units
Huntsville, UT Storage Units
Centerville, UT Storage Units
Payson, UT Storage Units
Murray, UT Storage Units
Lehi, UT Storage Units
Vernal, UT Storage Units
Kaysville, UT Storage Units
Ogden, UT Storage Units
Park City, UT Storage Units
West Point, UT Storage Units
Sandy, UT Storage Units